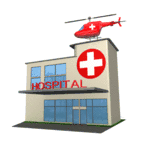 Imagine the health and safety implications of landing a helicopter carrying a critically ill patient on the roof of a hospital.
Consider the possible number of ways that this scenario could go horribly wrong. But in reality it does not because this is a very visible hazard and the associated risks are actively mitigated.
It is much more dangerous for a slightly ill patient to enter the doors of the hospital on their own two legs.  Surely not!  How can that be?
First the reality – the evidence.
Repeated studies have shown that about 1 in 300  emergency admissions to hospitals do not leave alive and their death is avoidable. And it is not just weekends that are risky. That means about 1 person per week for each large acute hospital in England. That is about a jumbo-jet full of people every week in England. If you want to see the evidence click here to get a copy of a recent study.
How long would an airline stay in business if it crashed one plane full of passengers every week?
And how do we know that these are the risks? Well by looking at hospitals who have recognised the hazards and the risks and have actively done something about it. The ones that have used Improvement Science – and improved.
---
In one hospital the death rate from a common, high-risk emergency was significantly reduced overnight simply by designing and implementing a protocol that ensured these high-risk patients were admitted to the same ward. It cost nothing to do. No extra staff or extra beds. The effect was a consistently better level of care through proactive medical management. Preventing risk rather than correcting harm. The outcome was not just fewer deaths – the survivers did better too. More of them returned to independent living – which had a huge financial implication for the cost of long term care. It was cheaper for the healthcare system. But that benefit was felt in a different budget so there was no direct financial reward to the hospital for improving the outcome.  So the improvement was not celebrated and sustained. Finance trumped Governance. Desire to improve safety is not enough.
---
Eventually and inevitably the safety issue will resurface and bite back.  The Mid Staffordshire Hospital debacle is a timely reminder. Eventually despair will drive change – but it will come at a high price.  The emotional knee jerk reaction driven by public outrage will be to add yet more layers of bureaucracy and cost: more inspectors, inspections and delays.  The knee jerk is not designed to understand the root cause and correct it – that toxic combination of ignorance and confidence that goes by the name arrogance.
---
The reason that the helicopter-on-the-hospital is safer is because it is designed to be – and one of the tools used in safe process design is called Failure Modes and Effects Analysis or FMEA.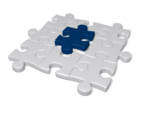 So if there is anyone reading this who is in a senior clinical or senior mangerial role in a hospital that has any safety issues – and who has not heard of FMEA then they have a golden opportunity to learn a skill that will lead to safer-by-design hospital.
Safer-by-design hospitals are less frightening to walk into, less demotivating to work in and cheaper to run.  Everyone wins.
If you want to learn more now then click here for a short summary of FMEA from the Institute of Healthcare Improvement.
It was written in 2004. That is eight years ago.