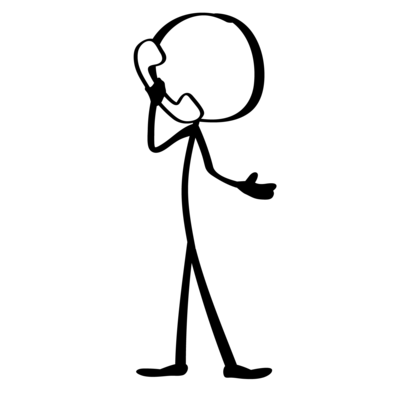 <Lesley>Hi Bob! How are you today?
<Bob>OK thanks Lesley. And you?
<Lesley>I am looking forward to our conversation. I have two questions this week.
<Bob>OK. What is the first one?
<Lesley>You have taught me that improvement-by-design starts with the "purpose" question and that makes sense to me. But when I ask that question in a session I get an "eh?" reaction and I get nowhere.
<Bob>Quod facere bonum opus et quomodo te cognovi unum?
<Lesley>Eh?
<Bob>I asked you a purpose question.
<Lesley>Did you? What language is that? Latin? I do not understand Latin.
<Bob>So although you recognize the language you do not understand what I asked, the words have no meaning. So you are unable to answer my question and your reaction is "eh?". I suspect the same is happening with your audience. Who are they?
<Lesley>Front-line clinicians and managers who have come to me to ask how to solve their problems. There Niggles. They want a how-to-recipe and they want it yesterday!
<Bob>OK. Remember the Temperament Treacle conversation last week. What is the commonest Myers-Briggs Type preference in your audience?
<Lesley>It is xSTJ – tough minded Guardians.  We did that exercise. It was good fun! Lots of OMG moments!
<Bob>OK – is your "purpose" question framed in a language that the xSTJ preference will understand naturally?
<Lesley>Ah! Probably not! The "purpose" question is future-focused, conceptual , strategic, value-loaded and subjective.
<Bob>Indeed – it is an iNtuitor question. xNTx or xNFx. Pose that question to a roomful of academics or executives and they will debate it ad infinitum.
<Lesley>More Latin – but that phrase I understand. You are right.  And my own preference is xNTP so I need to translate my xNTP "purpose" question into their xSTJ language?
<Bob>Yes. And what language do they use?
<Lesley>The language of facts, figures, jobs-to-do, work-schedules, targets, budgets, rational, logical, problem-solving, tough-decisions, and action-plans. Objective, pragmatic, necessary stuff that keep the operational-wheels-turning.
<Bob>OK – so what would "purpose" look like in xSTJ language?
<Lesley>Um. Good question. Let me start at the beginning. They came to me in desperation because they are now scared enough to ask for help.
<Bob>Scared of what?
<Lesley>Unintentionally failing. They do not want to fail and they do not need beating with sticks. They are tough enough on themselves and each other.
<Bob>OK that is part of their purpose. The "Avoid" part. The bit they do not want. What do they want? What is the "Achieve" part? What is their "Nice If"?
<Lesley>To do a good job.
<Bob>Yes. And that is what I asked you – but in an unfamiliar language. Translated into English I asked "What is a good job and how do you know you are doing one?"
<Lesley>Ah ha! That is it! That is the question I need to ask. And that links in the first map – The 4N Chart®. And it links in measurement, time-series charts and BaseLine© too. Wow!
<Bob>OK. So what is your second question?
<Lesley>Oh yes! I keep getting asked "How do we work out how much extra capacity we need?" and I answer "I doubt that you need any more capacity."
<Bob>And their response is?
<Lesley>Anger and frustration! They say "That is obvious rubbish! We have a constant stream of complaints from patients about waiting too long and we are all maxed out so of course we need more capacity! We just need to know the minimum we can get away with – the what, where and when so we can work out how much it will cost for the business case."
<Bob>OK. So what do they mean by the word "capacity". And what do you mean?
<Lesley>Capacity to do a good job?
<Bob>Very quick! Ho ho! That is a bit imprecise and subjective for a process designer though. The Laws of Physics need the terms "capacity", "good" and "job" clearly defined – with units of measurement that are meaningful.
<Lesley>OK. Let us define "good" as "delivered on time" and "job" as "a patient with a health problem".
<Bob>OK. So how do we define and measure capacity? What are the units of measurement?
<Lesley>Ah yes – I see what you mean. We touched on that in FISH but did not go into much depth.
<Bob>Now we dig deeper.
<Lesley>OK. FISH talks about three interdependent forms of capacity: flow-capacity, resource-capacity, and space-capacity.
<Bob>Yes. They are the space-and-time capacities. If we are too loose with our use of these and treat them as interchangeable then we will create the confusion and conflict that you have experienced. What are the units of measurement of each?
<Lesley>Um. Flow-capacity will be in the same units as flow, the same units as demand and activity – tasks per unit time.
<Bob>Yes. Good. And space-capacity?
<Lesley>That will be in the same units as work in progress or inventory – tasks.
<Bob>Good! And what about resource-capacity?
<Lesley>Um – Will that be resource-time – so time?
<Bob>Actually it is resource-time per unit time. So they have different units of measurement. It is invalid to mix them up any-old-way. It would be meaningless to add them for example.
<Lesley>OK. So I cannot see how to create a valid combination from these three! I cannot get the units of measurement to work.
<Bob>This is a critical insight. So what does that mean?
<Lesley>There is something missing?
<Bob>Yes. Excellent! Your homework this week is to work out what the missing pieces of the capacity-jigsaw are.
<Lesley>You are not going to tell me the answer?
<Bob>Nope. You are doing ISP training now. You already know enough to work it out.
<Lesley>OK. Now you have got me thinking. I like it. Until next week then.
<Bob>Have a good week.