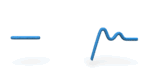 [Beep] It was time for the weekly e-mentoring session so Bob switched on his laptop, logged in to the virtual meeting site and found that Lesley was already there.
<Bob> Hi Lesley. What shall we talk about today?
<Lesley> Hello Bob. Another old chestnut I am afraid. Queues.  I keep hitting the same barrier where people who are fed up with the perpetual queue chaos have only one mantra "If you want to avoid long waiting times then we need more capacity."
<Bob> So what is the problem? You know that is not the cause of chronic queues.
<Lesley> Yes, I know that mantra is incorrect – but I do not yet understand how to respectfully challenge it and how to demonstrate why it is incorrect and what the alternative is.
<Bob> OK. I understand. So could you outline a real example that we can work with.
<Lesley> Yes. Another old chestnut: the Emergency Department 4-hour breaches.
<Bob> Do you remember the Myth of Sisyphus?
<Leslie> No, I do not remember that being mentioned in the FISH course.
<Bob> Ho ho! No indeed,  it is much older. In Greek mythology Sisyphus was a king of Ephyra who was punished by the Gods for chronic deceitfulness by being compelled to roll an immense boulder up a hill, only to watch it roll back down, and then to repeat this action forever.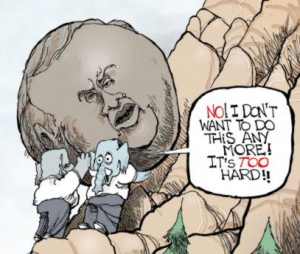 <Lesley> Ah! I see the link. Yes, that is exactly how people in the ED feel.  Everyday it feels like they are pushing a heavy boulder uphill – only to have to repeat the same labour the next day. And they do not believe it can ever be any better with the resources they have.
<Bob> A rather depressing conclusion! Perhaps a better metaphor is the story in the film  "Ground Hog Day" where Bill Murray plays the part of a rather arrogant newsreader who enters a recurring nightmare where the same day is repeated, over and over. He seems powerless to prevent it.  He does eventually escape when he learns the power of humility and learns how to behave differently.
<Lesley> So the message is that there is a way out of this daily torture – if we are humble enough to learn the 'how'.
<Bob> Well put. So shall we start?
<Lesley> Yes please!
<Bob> OK. As you know very well it is important not to use the unqualified term 'capacity'.  We must always state if we are referring to flow-capacity or space-capacity.
<Lesley> Because they have different units and because they are intimately related to lead time by Little's Law.
<Bob> Yes.  Little's Law is mathematically proven Law of flow physics – it is not negotiable.
<Lesley> OK. I know that but how does it solve problem we started with?
<Bob> Little's Law is necessary but it is not sufficient. Little's Law relates to averages – and is therefore just the foundation. We now need to build the next level of understanding.
<Lesley> So you mean we need to introduce variation?
<Bob> Yes. And the tool we need for this is a particular form of time-series chart called a Vitals Chart.
<Lesley> And I am assuming that will show the relationship between flow, lead time and work in progress … over time ?
<Bob> Exactly. It is the temporal patterns on the Vitals Chart that point to the root causes of the Sisyphean Chaos. The flow design flaws.
<Lesley> Which are not lack of flow-capacity or space-capacity.
<Bob> Correct. If the chaos is chronic then there must already be enough space-capacity and flow-capacity. Little's Law shows that, because if there were not the system would have failed completely a long time ago. The usual design flaw in a chronically chaotic system is one or more misaligned policies.  It is as if the system hardware is OK but the operating software is not.
<Lesley> So to escape from the Sisyphean Recurring ED 4-Hour Breach Nightmare we just need enough humility and enough time to learn how to diagnose and redesign some of our ED system operating software? Some of our own policies? Some of our own mantras?
<Bob> Yup.  And not very much actually. Most of the software is OK. We need to focus on the flaws.
<Lesley> So where do I start?
<Bob> You need to do the ISP-1 challenge that is called Brainteaser 104.  That is where you learn how to create a Vitals Chart.
<Lesley> OK. Now I see what I need to do and the reason:  understanding how to do that will help me explain it to others. And you are not going to just give me the answer.
<Bob> Correct. I am not going to just give you the answer. You will not fully understand unless you are able to build your own Vitals Chart generator. You will not be able to explain the how to others unless you demonstrate it to yourself first.
<Lesley> And what else do I need to do that?
<Bob> A spreadsheet and your raw start and finish event data.
<Lesley> But we have tried that before and neither I nor the database experts in our Performance Department could work out how to get the real time work in progress from the events – so we assumed we would have to do a head count or a bed count every hour which is impractical.
<Bob> It is indeed possible as you are about to discover for yourself. The fact that we do not know how to do something does not prove that it is impossible … humility means accepting our inevitable ignorance and being open to learning. Those who lack humility will continue to live the Sisyphean Nightmare of ED Ground Hog Day. The choice to escape is ours.
<Lesley> I choose to learn. Please send me BT104.
<Bob> It is on its way …