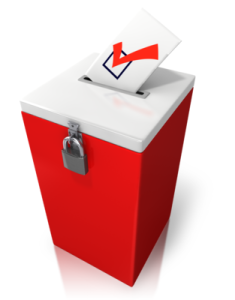 The question that is foremost in the mind of a designer is "What is the purpose?"   It is a future-focussed question.  It is a question of intent and outcome. It raises the issues of worth and value.
Without a purpose it impossible to answer the question "Is what we have fit-for-purpose?"
And without a clear purpose it is impossible for a fit-for-purpose design to be created and tested.
In the absence of a future-purpose all that remains are the present-problems.
Without a future-purpose we cannot be proactive; we can only be reactive.
And when we react to problems we generate divergence.  We observe heated discussions. We hear differences of opinion as to the causes and the solutions.  We smell the sadness, anger and fear. We taste the bitterness of cynicism. And we are touched to our core … but we are paralysed.  We cannot act because we cannot decide which is the safest direction to run to get away from the pain of the problems we have.
---
And when the inevitable catastrophe happens we look for somewhere and someone to place and attribute blame … and high on our target-list are politicians.
---
So the prickly question of politics comes up and we need to grasp that nettle and examine it with the forensic lens of the system designer and we ask "What is the purpose of a politician?"  What is the output of the political process? What is their intent? What is their worth? How productive are they? Do we get value for money?
They will often answer "Our purpose is to serve the public".  But serve is a verb so it is a process and not a purpose … "To serve the public for what purpose?" we ask. "What outcome can we expect to get?" we ask. "And when can we expect to get it?"
We want a service (a noun) and as voters and tax-payers we have customer rights to one!
On deeper reflection we see a political spectrum come into focus … with Public at one end and Private at the other.  A country generates wealth through commerce … transforming natural and human resources into goods and services. That is the Private part and it has a clear and countable measure of success: profit.  The Public part is the redistribution of some of that wealth for the benefit of all – the tax-paying public. Us.
Unfortunately the Public part does not have quite the same objective test of success: so we substitute a different countable metric: votes. So the objectively measurable outcome of a successful political process is the most votes.
But we are still talking about process … not purpose.  All we have learned so far is that the politicians who attract the most votes will earn for themselves a temporary mandate to strive to achieve their political purpose. Whatever that is.
So what do the public, the voters, the tax-payers (and remember whenever we buy something we pay tax) … the customers of this political process … actually get for their votes and cash?  Are they delighted, satisfied or disappointed? Are they getting value-for-money? Is the political process fit-for-purpose? And what is the purpose? Are we all clear about that?
And if we look at the current "crisis" in health and social care in England then I doubt that "delight" will feature high on the score-sheet for those who work in healthcare or for those that they serve. The patients. The long-suffering tax-paying public.
---
Are politicians effective? Are they delivering on their pledge to serve the public? What does the evidence show?  What does their portfolio of public service improvement projects reveal?  Welfare, healthcare, education, police, and so on.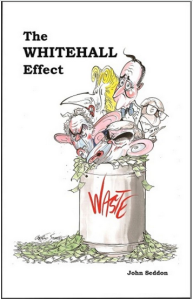 Well the actual evidence is rather disappointing … a long trail of very expensive taxpayer-funded public service improvement failures.
And for an up-to-date list of some of the "eye-wateringly"expensive public sector improvement train-wrecks just read The Whitehall Effect.
But lurid stories of public service improvement failures do not attract precious votes … so they are not aired and shared … and when they are exposed our tax-funded politicians show their true skills and real potential.
Rather than answering the questions they filter, distort and amplify the questions and fire them at each other.  And then fall over each other avoiding the finger-of-blame and at the same time create the next deceptively-plausible election manifesto.  Their food source is votes so they have to tickle the voters to cough them up. And they are consummate masters of that art.
Politicians sell dreams and serve disappointment.
---
So when the-most-plausible with the most votes earn the right to wield the ignition keys for the engine of our national economy they deflect future blame by seeking the guidance of experts. And the only place they can realistically look is into the private sector who, in manufacturing anyway, have done a much better job of understanding what their customers need and designing their processes to deliver it. On-time, first-time and every-time.
Politicians have learned to be wary of the advice of academics – they need something more pragmatic and proven.  And just look at the remarkable rise of the manufacturing phoenix of Jaguar-Land-Rover (JLR) from the politically embarrassing ashes of the British car industry. And just look at Amazon to see what information technology can deliver!
So the way forward is blindingly obvious … combine manufacturing methods with information technology and build a dumb-robot manned production-line for delivering low-cost public services via a cloud-based website and an outsourced mega-call-centre manned by standard-script-following low-paid operatives.
---
But here we hit a bit of a snag.
Designing a process to deliver a manufactured product for a profit is not the same as designing a system to deliver a service to the public.  Not by a long chalk.  Public services are an example of what is now known as a complex adaptive system (CAS).
And if we attempt to apply the mechanistic profit-focussed management mantras of "economy of scale" and "division of labour" and "standardisation of work" to the messy real-world of public service then we actually achieve precisely the opposite of what we intended. And the growing evidence is embarrassingly clear.
We all want safer, smoother, better, and more affordable public services … but that is not what we are experiencing.
Our voted-in politicians have unwittingly commissioned complicated non-adaptive systems that ensure we collectively fail.
And we collectively voted the politicians into power and we are collectively failing to hold them to account.
So the ball is squarely in our court.
---
Below is a short video that illustrates what happens when politicians and civil servants attempt complex system design. It is called the "Save the NHS Game" and it was created by a surgeon who also happens to be a system designer.  The design purpose of the game is to raise awareness. The fundamental design flaw in this example is "financial fragmentation" which is the the use of specific budgets for each part of the system together with a generic, enforced, incremental cost-reduction policy (the shrinking budget).  See for yourself what happens …
---
In health care we are in the improvement business and to do that we start with a diagnosis … not a dream or a decision.
We study before we plan, and we plan before we do.
And we have one eye on the problem and one eye on the intended outcome … a healthier patient.  And we often frame improvement in the negative as a 'we do not want a not sicker patient' … physically or psychologically. Primum non nocere.  First do no harm.
And 99.9% of the time we do our best given the constraints of the system context that the voted-in politicians have created for us; and that their loyal civil servants have imposed on us.
---
Politicians are not designers … that is not their role.  Their part is to create and sell realistic dreams in return for votes.
Civil servants are not designers … that is not their role.  Their part is to enact the policy that the vote-seeking politicians cook up.
Doctors are not designers … that is not their role.  Their part is to make the best possible clinical decisions that will direct actions that lead, as quickly as possible, to healthier and happier patients.
So who is doing the complex adaptive system design?  Whose role is that?
And here we expose a gap.  No one.  For the simple reason that no one is trained to … so no one is tasked to.
But there is a group of people who are perfectly placed to create the context for developing this system design capability … the commissioners, the executive boards and the senior managers of our public services.
So that is where we might reasonably start … by inviting our leaders to learn about the science of complex adaptive system improvement-by-design.
And there are now quite a few people who can now teach this science … they are the ones who have done it and can demonstrate and describe their portfolios of successful and sustained public service improvement projects.
Would you vote for that?