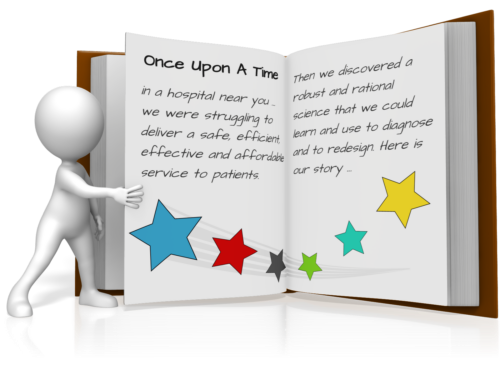 Telling a compelling story of improvement is an essential skill for a facilitator and leader of change.
A compelling story has two essential components: cultural and technical. Otherwise known as emotional and factual.
Many of the stories that we hear are one or the other; and consequently are much less effective.
---
Some prefer emotive language and use stories of dismay and distress to generate an angry reaction: "That is awful we must DO something about that!"
And while emotion is the necessary fuel for action,  an angry mob usually attacks the assumed cause rather than the actual cause and can become 'mindless' and destructive.
Those who have observed the dangers of the angry mob opt for a more reflective, evidence-based, scientific, rational, analytical, careful, risk-avoidance approach.
And while facts are the necessary informers of decision, the analytical mind often gets stuck in the 'paralysis of analysis' swamp as layer upon layer of increasing complexity is exposed … more questions than answers.
---
So in a compelling story we need a bit of both.
We need a story that fires our emotions … and … we need a story that engages our intellect.
A bit of something for everyone.
And the key to developing this compelling-story-telling skill this is to start with something small enough to be doable in a reasonable period of time.  A short story rather than a lengthy legend.
A story, tale or fable.
Aesop's Fables and Chaucer's Canterbury Tales are still remembered for their timeless stories.
---
And here is a taste of such a story … one that has been published recently for all to read and to enjoy.
A Story of Learning Improvement Science
It is an effective blend of cultural and technical, emotional and factual … and to read the full story just follow the 'Continue' link.