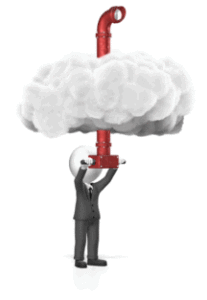 The path from chaos to calm is not clearly marked.  If it were we would not have chaotic health care processes, anxious patients, frustrated staff and escalating costs.
Many believe that there is no way out of the chaos. They have given up trying.
Some still nurture the hope that there is a way and are looking for a path through the fog of confusion.
A few know that there is a way out because they have been shown a path from chaos to calm and can show others how to find it.
Someone, a long time ago, explored the fog and discovered clarity of understanding on the far side, and returned with a Map of the Mind-field.
---
Q: What is causing The Fog?
When hot rhetoric meets cold reality the fog of disillusionment forms.
Q: Where does the hot rhetoric come from?
Passionate, well-intended and ill-informed people in positions of influence, authority and power. The orators, debaters and commentators.
They do not appear to have an ability to diagnose and to design, so cannot generate effective decisions and coordinate efficient delivery of solutions.
They have not learned how and seem to be unaware of it.
If they had, then they would be able to show that there is a path from chaos to calm.
A safe, quick, surprisingly enjoyable and productive path.
If they had the know-how then they could pull from the front in the 'right' direction, rather than push from the back in the 'wrong' one.
---
And the people who are spreading this good news are those who have just emerged from the path.  Their own fog of confusion evaporating as they discovered the clarity of hindsight for themselves.
Ah ha!  Now I see! Wow!  The view from the far side of The Fog is amazing and exciting. The opportunity and potential is … unlimited.  I must share the news. I must tell everyone! I must show them how-to.
Here is a story from Chris Jones who has recently emerged from The Fog.
And here is a description of part of the Mind-field Map, narrated in 2008 by Kate Silvester, a doctor and manufacturing systems engineer.